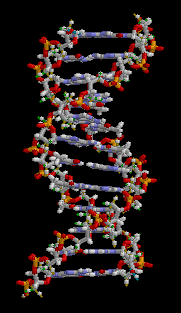 For the past 2 years I have been working to try and locate a common ancestor with Gwen, a lady who contacted me regarding a DNA match. The match showed that we were distant cousins, but we were unable to immediately find our common ancestors.
Undeterred, Gwen and I began to correspond and share details of our respective family histories. Together, the two of us have an amazing family history, filled with celebrities, President's and historic figures. The list of our combined known relatives reads like a PBS history lesson!
Even with all of the information we both had regarding our families, we still struggled with finding our shared genetic match. It was frustrating, but we are both determined (stubborn, some might say!) so we continued to build our respective family histories, adding more and more information. Through all of this, Gwen and I formed a friendship, although to this day we have not met.
A few months ago I discovered yet another famous relative, Elizabeth Rosemond Taylor. The fact that the silver screen actress, Elizabeth Taylor and I shared the same surname was purely serendipidy; we are not related directly through the Taylor surname. However, I am related to Elizabeth through my paternal side of the family, and she to me through her paternal side. It turns out that we were 10th cousins, 2x removed and our common great grandparents were John Stiles Jr. and Dorcas Burt. I was surprised to find out that I was related to this screen legend, but she was not the first famous actor I am related to, and through my paternal lineage.
Gwen, who also posts her findings of new ancestors, both famous and not, also found a connection to Elizabeth Taylor. Gwen and Elizabeth are 8th cousins, 3x removed. Gwen had posted her findings on December 29th and I had not noticed Elizabeth Taylor's name until last week. When I saw that Gwen had Elizabeth listed, I immediately contacted her and then the detective work began.
We started by both listing our relatives from Elizabeth Taylor back to each of us. We found some common surnames and, after a harried exchange of messages, we located our common great grandparents: my 11 x great grandparents, Thomas Stiles and Maria (surname unknown) were Gwen's 12x great grandparents. These set of great grandparents were born in 1550 and 1580 respectively, and died in 1614. Despite a distance of 560+ years, our DNA still showed as a match on our tests, and our determination allowed us to find our common relatives.
DNA is an amazing thing, and the fact that two people, separated by 14 generations and almost 600 years of history, can still find each other and confirm we are family, is nothing short of incredible. Since I took my DNA tests, I have been able to answer questions and remove roadblocks faster and with more accuracy than ever before. I have been able to prove my paternal lineage despite a lack of records and more than one birth that had occured out of wedlock, and with no known records of the birth father. This same DNA has also helped me to prove that my own research, and the research of others, has been accurate and correct.
DNA is truly amazing, and if you are patient and determined, it can help you uncover history that may have remained lost forever.
Thank you, Gwen, for being as stubborn and as determined as I am and helping me solve this little mystery of ours. We have a truly amazing family history, and it is wonderful that we now have a chance of uniting both of our stories and telling current and future generations about our amazing heritage.